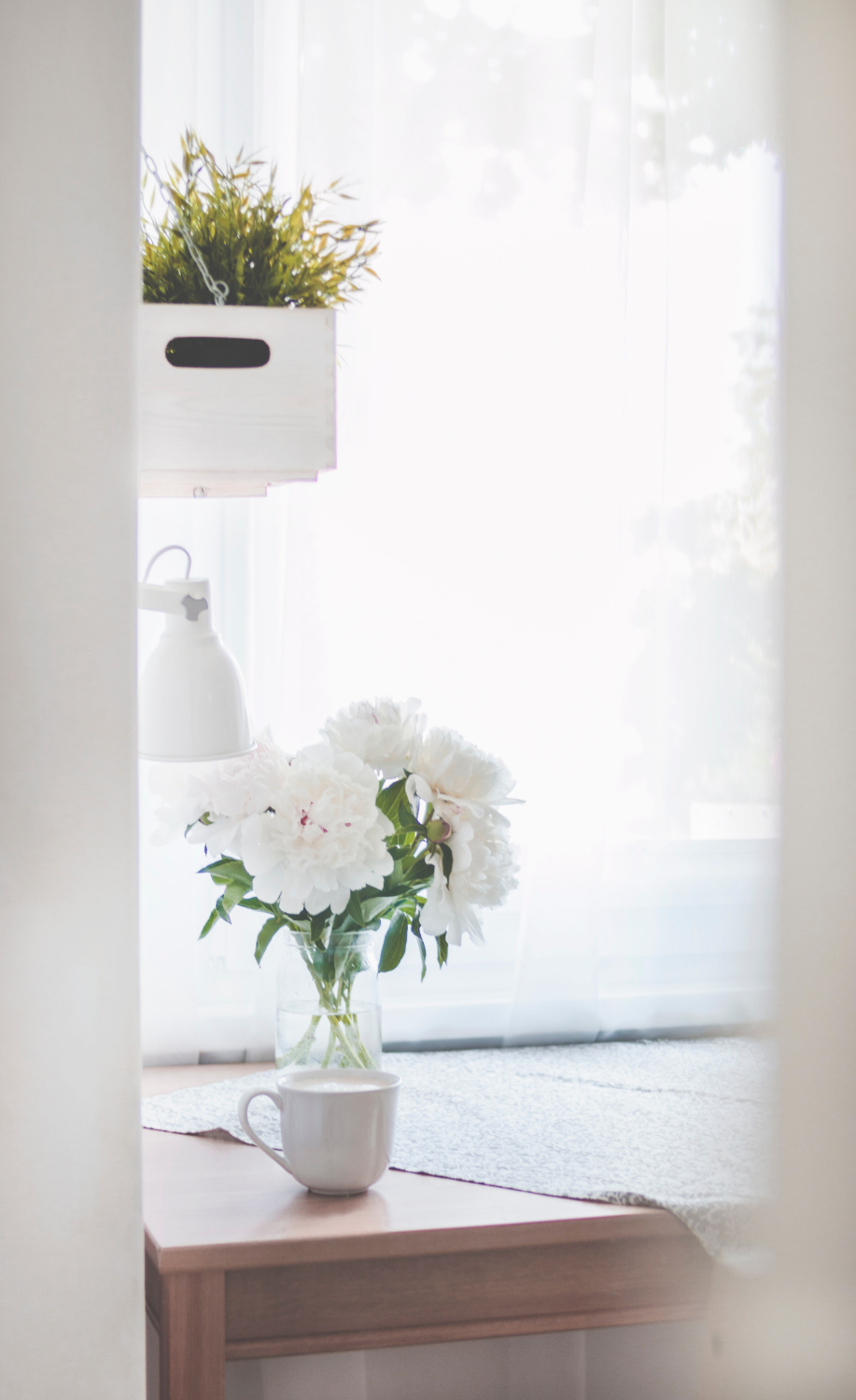 As a Holistic Health & Wellness Coach, I work with clients to explore wellness goals for a truly nourishing and abundant life.  It is my mission to empower busy moms to practice natural wellness and embrace daily prevention lifestyles for their families.  By drawing on my skills in wholistic nutrition, natural wellness, health coaching techniques, and preventative health, I empower clients to adopt wholistic lifestyle changes that offer true health, wellness, and abundance.
I start with the belief that, given the right conditions, our bodies have the incredible capability to heal themselves.
That's why I focus on natural living principles that include eating whole foods, using wellness and preventative lifestyle practices, and working toward chemical-free environments for families.  I believe that adopting a wholistic lifestyle allows our bodies to attain true wellness and healing, which can give us the freedom to live our best lives.
While coaching clients, I offer a supportive environment as we work together to design an individualized path to wellness.  Especially as an adoptive and special needs mama, I understand intimately how overwhelming and exhausting the daily family responsibilities can often be.  But by adding simple steps, one at a time, I help clients create lasting changes that transform their families' lives for the better, ultimately making wholistic wellness a seamless part of their lifestyles.  A deeper understanding of natural living choices helps my clients decide what works best for them as they find a new level of physical and emotional health.
As we explore your wellness goals together, some common areas where I help clients include:
Creating a real foods pantry and menu that makes everyone happy
Giving your favorite family meals a real foods makeover
Learning to read food labels to discover hidden ingredients that may be negatively affecting your family's health, as well as finding natural alternatives
Building a wholistic and natural remedies toolbox to support the whole family
Replacing home, cleaning, and personal care products with natural solutions to decrease your family's chemical burden and create a cleaner environment at home
Exploring preventative lifestyle practices, such as stress management techniques, self care practices, consistent sleep routines, physical activity habits, positive social relationships, and beneficial spiritual practices that keep you balanced, present, and grateful
Empowering the whole family to take control of their health as they adopt natural wellness practices
It would be my greatest privilege to coach you and your family through your own natural health journey toward wellness and abundance.  Contact me to schedule your free wellness consultation today.


I offer three one-on-one coaching options for clients:
Empower | 2 sessions | 1 month | coming soon*
Empower includes two 50-minute sessions to get you focused and on the right track toward natural wellness. We will discuss your questions and set a few realistic goals to help you get started on your path to wholistic nutrition and wellness.
Individualized wellness plan to begin addressing your personal or family goals
Guidance to empower you to start implementing your wellness plan
Email support and individualized resources
Nourish | 6 sessions | 3 months | coming soon*
Nourish includes six 50-minute sessions to develop wellness goals that fit with your lifestyle, as well as spending a few months working on making small, attainable, and sustainable health changes toward your wholistic nutrition and wellness.
Individualized wellness plan to address your personal or family goals
Guidance setting you on the path to a truly nourished life, coaching to help you implement your wellness plan over several months, as well as making additions or changes to your goals as needed
Email support and individualized resources
Transform | 12 sessions | 6 months | coming soon*
Transform includes twelve 50-minute sessions for us to to truly work together to discover your path to wellness. We will set intentions for your wholistic health journey, as well as address obstacles that stand in your way. Over 6 months, we will work on establishing healthy habits and laying the foundation for a truly transformed and wholistic lifestyle that you will love.
Individualized wellness plan to address your personal or family goals
Guidance to turn your wellness goals into daily habits that lead to a sustained and lasting lifestyle transformation for true health and abundance
Email support and individualized resources

*Members of my oily team are eligible for a loyalty discount! Please get in touch with me to learn how to take advantage of this offer.
Please note that most sessions will be done remotely via FaceTime, Zoom, or phone call, depending on schedule availability and location of client.